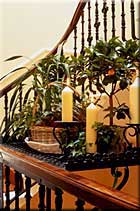 I am Rosaire A. Cartier C.R.R.S Sales Representative for Excel Realty Services.
I specialize in providing my clients with excellent waterfront properties on Lake St. Clair and Lake Erie. My knowledge and expertise with unique real estate allows me to assist my clientele in locating specialty properties that are ideal for purposes such as hunt clubs and agricultureal lands. Being a life long resident of Mitchell's Bay, I am very much "in touch" and familiar with people, property and opportunities that are in this beautiful area.
My past credentials include the Presidency of the Chatham-Kent Real Estate Board, in which I have been actively involved over the past 18 years. I am also fluently bilingual in both English and French.
My 25 years of experience have connected me with financial and legal professionals who consistently offer valuable advice. So, if you are in Canada or the U.S.A., I can provide you with a total home purchasing package.
I stand by my promise of professionalism, honesty and integrity. I truly believe that my consistent professional attitude and relaxed approach have and will continue to serve my clients well.
Make a point of visiting my website - you'll find all my current Property Listings plus other usefull and interesting information.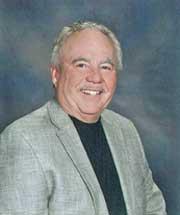 Rosaire A. Cartier
149 St. Clair Street
Chatham, ON
N7L 3J4
Business Phone: (519) 436-6161
Residential Phone: (519) 351-2985
Cell Phone: (519) 436-4723
Fax: (519) 436-1212
Web: www.rosairecartier.com
Email: cartierr@mnsi.net
Featured Homes In Mitchell's Bay 

22 Cast Line,
Mitchell's Bay
 
3 Taylor Street,
Mitchell's Bay
 
7 Mc Donald Street,
Mitchells Bay

 
19 Cast Line
Mitchell's Bay
RENTAL

 

 

Updated  May 01, 2020